Plus Size Witch Costume for Women
from: HalloweenCostumes.com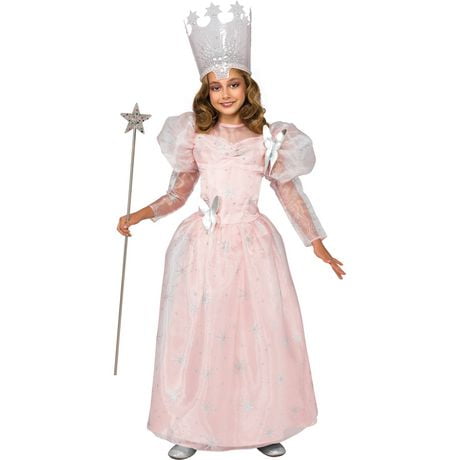 Rubie's Classic Deluxe Kids Glinda The Good Witch Costume Pink Large WALMART CANADA


Women's Rich Witch Costume


Womens Bewitching Beauty -
from: HalloweenCostumes.com


Women's Playboy Wicked Witch Costume -
from: HalloweenCostumes.com


Womens Moonstruck Witch Costume
from: HalloweenCostumes.com
Witch costumes For 2023
---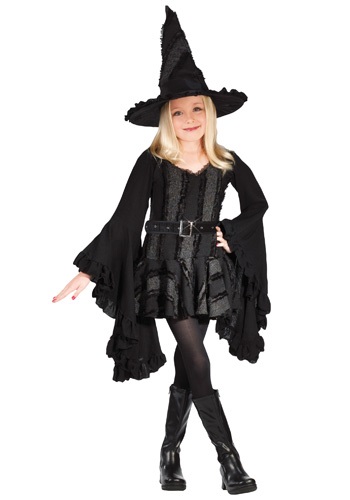 Girls Black Witch Costume
from: HalloweenCostumes.com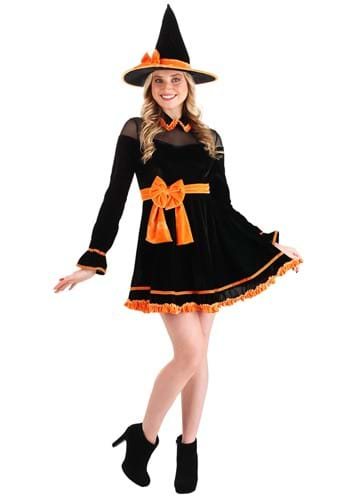 Women's Crafty Witch Costume
from: HalloweenCostumes.com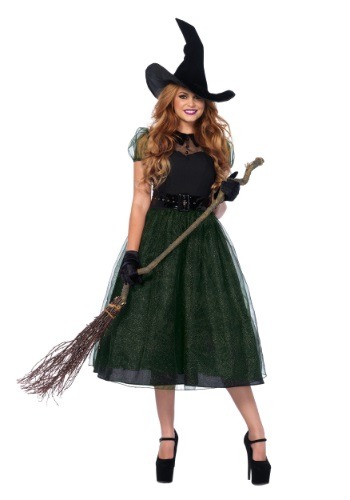 Darling Spellcaster Witch Costume
from: HalloweenCostumes.com
Spectacular Darling Spellcaster Witch costume. The back zippered polyester dress has a gossamer velvet collar and a sophisticated organza sheer in front. Glittered puffy sleeves have give you a sort of Good Witch of the North appearance that contrasts well with the more conventional Western color and styling while the faux leather belt keeps your mortal upbringing and conservative feet firmly on the ground. (At least until you acquire an optional broom to help you defy gravity.) The classic cone-shaped velvet hat completes your enchanting look and ensures that you are perceived as the elite bewitcher amongst your grand peers. If you're not granted a leadership position in the council, you can be sure that you'll at least be among the first invited to the Moonlight Festival. Heck, you might even want to defy tradition and wear this to that, too! "Darling Spellcaster" dress costume
--------------------------------------------------------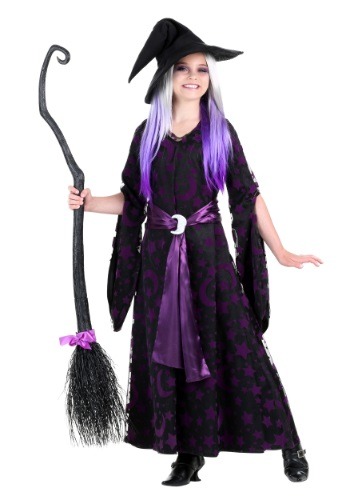 Girls Purple Moon Witch Costume
from: HalloweenCostumes.com
Plus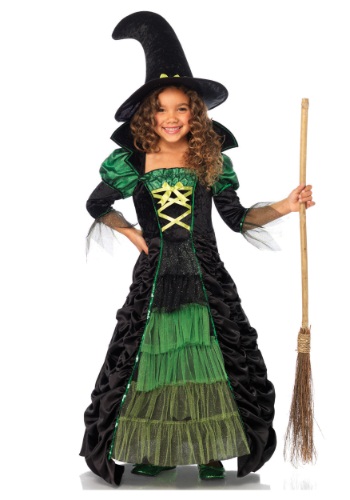 Storybook Witch Child Costume
from: HalloweenCostumes.com
The most iconic costume is the witch. You remember your mother painting your face a witchy green. If you look at any photo of Halloween from any point in the 1900s (including the one in the photo album at your mom's house) you will find a little girl dressed as a witch. All wearing tall pointy hats. Holding broom sticks. And frilly dresses. And now this year your little girl can have her Halloween right of passage. Dress her up in this Storybook Witch Child Costume, and add her witchy photo to your photo album. She will have her own pointy hat, a flying broom stick (don't forget to get her flying license), and a black, and green frilly dress. She will be the classic Halloween witch. And one day she will be able to show her daughter the photo you will take of her as a witch.
Thank you for visiting planetgoldilocks.com
Where everything is just right!