Batman The Dark Knight Costumes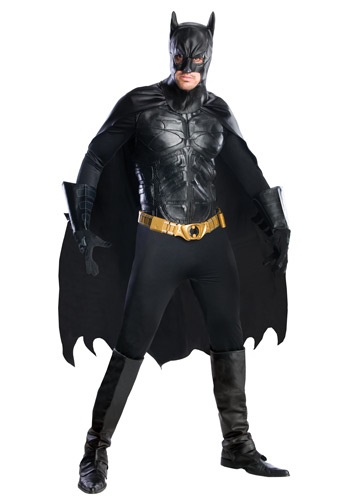 Grand Heritage Dark Knight Batman Costume
from: HalloweenCostumes.com

The Dark Knight came to theatres in 2008 and instantly became a huge mega movie hit. The Dark Knight is a superhero movie that is based on the DC Comic book character, Batman. In this movie, Batman must take on a new and very evil villain known as the Joker. The Joker, with his painted-on evil grin is a diabolical bad guy known for his psychopathic tendencies and his complete disregard for human life.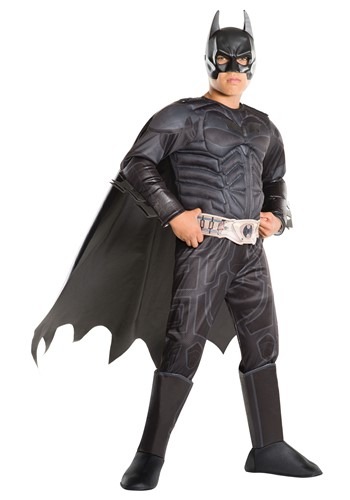 Boys Batman Dark Knight Deluxe Costume
from: HalloweenCostumes.com

The Joker is up to his usual tricks as he robs a bank used by the local mob for money laundering. This criminal act sets into motion Batman's latest quest, with assistance from Lieutenant Jim Gordon and District Attorney Harvey Dent. Between the three of them, their goal is to attempt to tear apart the remaining organized crime rings that are terrorizing the city of Gotham and stop The Joker dead in his tracks.

Whether you wish to dress up as The Dark Knight himself, or prefer to spend your Halloween being something much more vile such as the Joker himself, the Dark Knight costume selection is going to make your trip out of the Batcave a huge adventure. For a look that is going to put a truly eerie smile on your face, look no further, Batman is here.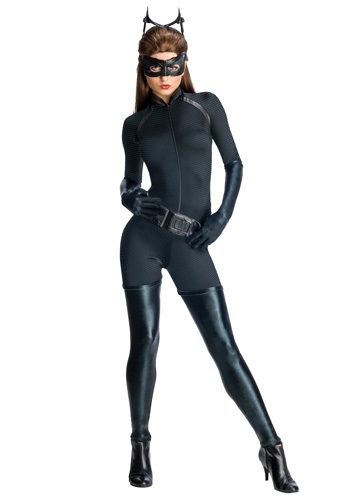 Deluxe Dark Knight Catwoman Costume
from: HalloweenCostumes.com