Squirrel Mask - $29.99
from: HalloweenCostumes.com


Sublimated Pumpkin Mask - $7.99
from: HalloweenCostumes.com


Supersoft DOA Mask
from: HalloweenCostumes.com

Mask Meat Eater Mask - $37.27
from: Anilta Corporation dba Costumes4less.com®
* *
Top Ten Masks for 2021
Halloween Masks 1 * Halloween Masks 2*
---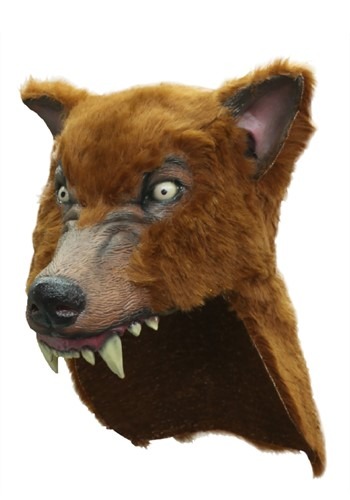 Wolf Helmet Brown - $39.99
from: HalloweenCostumes.com
This wolf helmet might not be the best accessory to wear when you're headed out on a first date, but it will really pack a punch at your next costume party! The faux fur material falls around the ears and neck while the teeth frame your face for a vicious appearance. Perfect for Big Bad Wolf costumes as well as wild Viking warrior looks, this is an accessory that's hard to forget!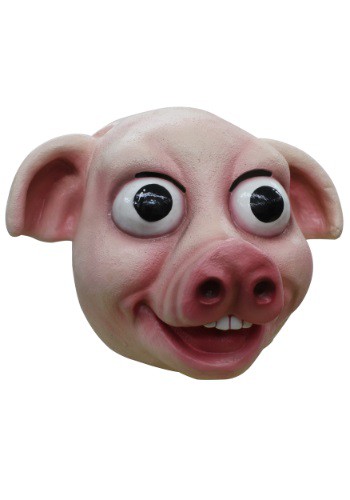 Pudgy Pig Adult Mask - $34.99
from: HalloweenCostumes.com
This sweet looking Pudgy Pig Adult Mask has
Molded latex mask covers entire head
Eye slits above character eyes allow limited vision


Skull Mask - $25.99 HalloweenCostumes.com
Did you flunk your anatomy course? No worries! If you want to see what your head looks like in skeleton form, all you need to do is put on this skull mask and look in the mirror. We must warn you though, you might get a little spooked after seeing yourself wearing this mask. It's kind of scary.


Adult Clown Mask with Wig - $13.99 HalloweenCostumes.com

Evil, demented, laugh-less that sums up what others will think of you once you slip into an Adult Clown Mask with Wig. All that's left, a terrifying rampage in which you unleash the craziest killer clown act ever. Deadly balloon animals yes please. It. Will. Be. Glorious!!!


Blurp Charlie Mask - $44.99
HalloweenCostumes.com

The real question is whose skeleton is it. If it's the man's bones breaking forth from, that's one thing. If it's a random demon trying to escape from a portal that can only be found in his mouth, that's a totally different story. Either way, I would not want to be the guy in the Blurp Charlie Mask. The just looks uncomfortable.
Thank you for visiting planetgoldilocks.com
Where everything is just right!

Wolf Mask Child Mask - $19.93
from: Anilta Corporation dba Costumes4less.com®