Masks 2 - Animal Masks Horror Masks Aliens
Masks *Top Ten masks *Make up*Costume
Chimpanzee mask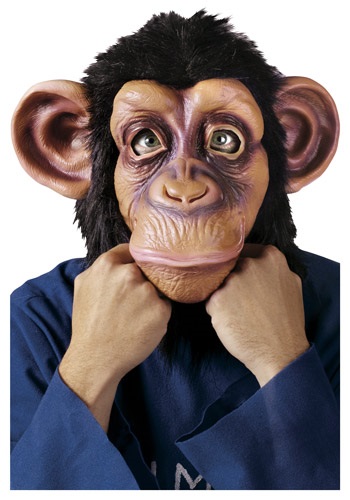 Deluxe Chimp Mask - $19.99
from: HalloweenCostumes.com
Costumes

Shop for our primate cousin with a little more respect. we can watch as the amazing critters learn and adapt, ciphering out language and puzzles quicker than a number of adults that we've encountered. They have an astounding capacity for reason and nuanced personalities from one breed to the next. Yet, still, the Internet only gives us cats. Cat videos everywhere. You can sort of understand why they might want to host an uprising!

But, you can give the little monkeys the attention that they deserve by giving them some new visibility with this Deluxe Chimp Mask. This latex mask fits comfortably and has holes for your eyes… since vision can be helpful, we hear. The perfect compliment to an existing monkey costume or an entertaining one to go alongside a banana costume, you'll make yourself the talk of the town in no time. Or, you can give the little guys the merit they deserve and give them an evolutionary upgrade with a suit. Mr. McMonkey, attorney at law?

---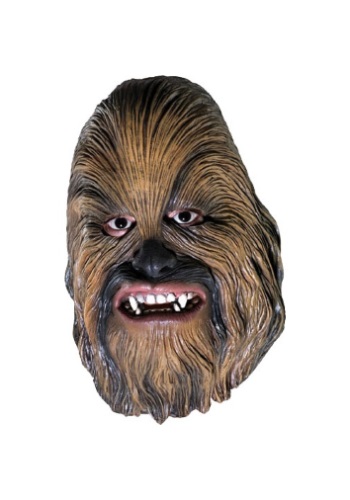 Vinyl 3/4 Chewbacca Mask
from: HalloweenCostumes.com
---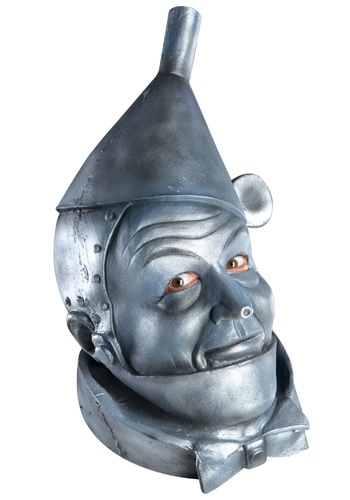 Latex Tin Man Mask
from: HalloweenCostumes.com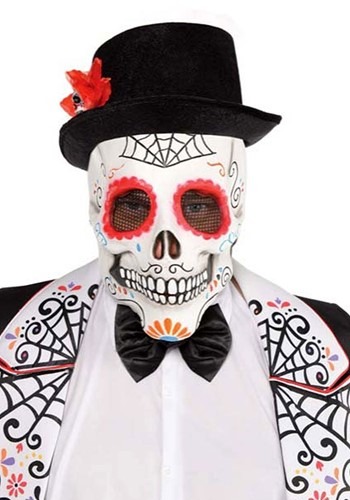 Men's Day of the Dead Mask - $34.99
from: HalloweenCostumes.com
Once a year, on the Day of the Dead, the thin curtain that separates our world from the spirit world vanishes. Families travel to cemeteries and clean up gravestones to welcome their loved ones for a visit. You don't want to show up for any Day of the Dead celebrations without looking your very best, do you? Your sombrero looks great and your suit is on point! Now you just need one last thing to make your outfit complete, the Men's Day of the Dead Mask.
Thank you for visiting planetgoldilocks.com
Where everything is just right!