Home
Adult Video Costumes
---

Women's Crimson Maiden
Costume - from: HalloweenCostumes

Women's Dazzling Ringmaster Costume
from: HalloweenCostumes


Women's Dragon Queen Costume

Minecraft Adult Creeper Prestige Costume
from: HalloweenCostumes


Spongebob Squarepants Face Mask -
from: HalloweenCostumes

Friends
from: HalloweenCostumes
---
* *



Adult Costumes Costumes
* Wigs* SexyAdultCostume
---
Need a Costume How about a sexy Maid Costume see Costume Fashions FOR MORE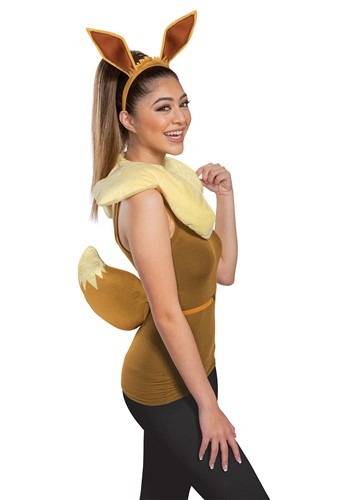 The Pokemon Adult Eevee Accessory Kit
from: HalloweenCostumes.com
Game of thrones


Medieval Fur Trimmed Black Cape see HalloweenCostumes.com
Headed up north? Don't forget your cape! Once you traverse roads and walls you're going to be in an icy land of peril. So you're going to want to have a cape with a little bit of attitude! This cape has fur trim, and is perfect for when you have to stay up late into the night to keep watch. Those long nights might get a little bit chilly!


Women's Dragon Queen Costume see HalloweenCostumes.com
It's tough work becoming a queen of dragons. First of all you have to find some dragons, which is no easy task. Once you have some, you'll have to raise them and teach them all of the finer points of dragonery. Hopefully you have some brave knights in your service, because raising these dragons is going to take up all of your time. But we're sure it's going to be worth it!
---
* *
Help make this Halloween one to remember with our huge selection of Sexy Halloween Costumes in hundreds of different styles. From Sexy Referee to Fairytale Princess, we have the perfect costume for you with all the accessories to make it complete, and offering great prices and fast shipping. Come for all your Halloween
Seven-piece police costume. Includes a wet-look catsuit, police hat, belt, arm band, toy handcuffs, toy baton, and gloves. Other accessories not included.

Kissing Nurse Costume Set
$35.95Color White(Red Trim)
Size One Size Only
Includes a white nurse dress and matching headpiece. Other accessories not included.
Sexy maid includes bra top trimmed with lace and bows. Skirt featured attached garters and lace hem. Matching choker ties at neck and is trimmed with lace and bow. Other accessories not included.
---
Thank you for visiting planetgoldilocks.com
Where everything is just right!
---
Shopping Specials

Top 10

Corsets

---------



Twitter Pgsweeps